Department of Family and Community Medicine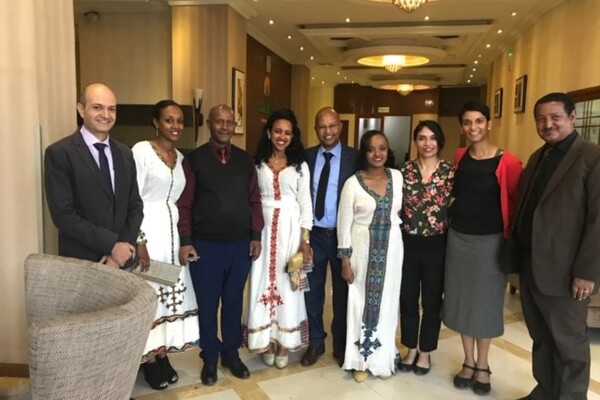 Family medicine as a discipline is in its infancy in Ethiopia. Graduates of medical schools have a one-year hospital-based internship and then practice as General Practitioners thought out the country, playing a crucial role in the delivery of care. The concept of a further 3 years of training to promote comprehensive patient-centered community-oriented family medicine (FM) is only now beginning to grow.
The country's first-ever family medicine program was inaugurated in February 2013 by the College of Health Sciences, Addis Ababa University (AAU), in partnership with the Department of Family and Community Medicine (DFCM), University of Toronto as part of the Toronto Addis Ababa Academic Collaboration (TAAAC) assisted initially by the Department of Family Medicine at University of Wisconsin through the Medical Education Project Initiative (MEPI).
The goal of TAAAC- FM residency program partnership is to train family physicians for the Ethiopian health care system and context, ensuring local faculty capacity is optimized both training and service delivery is sustainable in country.  Family physicians are expected to expand the scope and improve the quality of primary care in Ethiopia, with patient care being provided in the community, reducing the need for referral to distant secondary and tertiary level hospitals.
We partner with our AAU FM faculty colleagues through reflective, AAU-focused, needs-based curriculum planning providing 3 faculty teaching trips annually in addition to close collaboration throughout the year to foster leadership and scholarship in family medicine.
In February of 2016, Ethiopia's first 7 family medicine physicians graduated. Many of the early graduates of the program have become Ethiopia's first family medicine faculty in the College of Health Sciences at AAU.  As of 2018, the program had a total of 25 residents currently enrolled in the 3-year program with an incoming cohort orienting in January of 2019.
Program Contact Information
Department of Family and Community Medicine
500 University Ave. 5th Floor
Toronto, ON, CANADA
Program Leads
Dr.Praseedha Janakiram
Dr. Leila Makhani